TEAF is designed to provide:
Attractive total return potential with emphasis on current income and uncorrelated assets
Access to differentiated essential assets investments
Investments in tangible, long-lived assets and services
Ability to make a positive social, environmental and economic impact
One 1099
Expertise of Ecofin, a leading sustainable manager
Participating in this sustainability revolution provides the potential for returns to our clients while addressing some of the world's major challenges by investing in companies that have been earning solid returns and doing business in ethical and responsible ways.

Nick Holmes
Portfolio Manager
*Percentages based on total investment portfolio
** 'Private' or 'Public' identifier made at time of investment; 'private' may include securities that are freely tradable but acquired in a private investment in public equity (PIPE) transaction
Due to rounding, totals may not equal 100%
Recent Private Investment Deal Summaries
| | | | | |
| --- | --- | --- | --- | --- |
| Date | Summary | Sleeve | Amount | Details |
| July 2021 | EVgo | Energy Infrastructure | $639,940 | View Details |
| June 2021 | Enviva Partners, LP | Energy Infrastructure | $2,500,000 | View Details |
| April 2021 | Dynamic BC Holding LLC | Social Impact | $8,110,000 | View Details |
| March 2021 | Clearwater at Glendora | Social Impact | $3,770,000 | View Details |
About Ecofin
Ecofin unites ecology and finance and has roots back to the early 1990s. Our mission is to generate strong risk-adjusted returns and measurable impacts. We invest in essential assets and services that contribute to more sustainable human ecosystems and communities.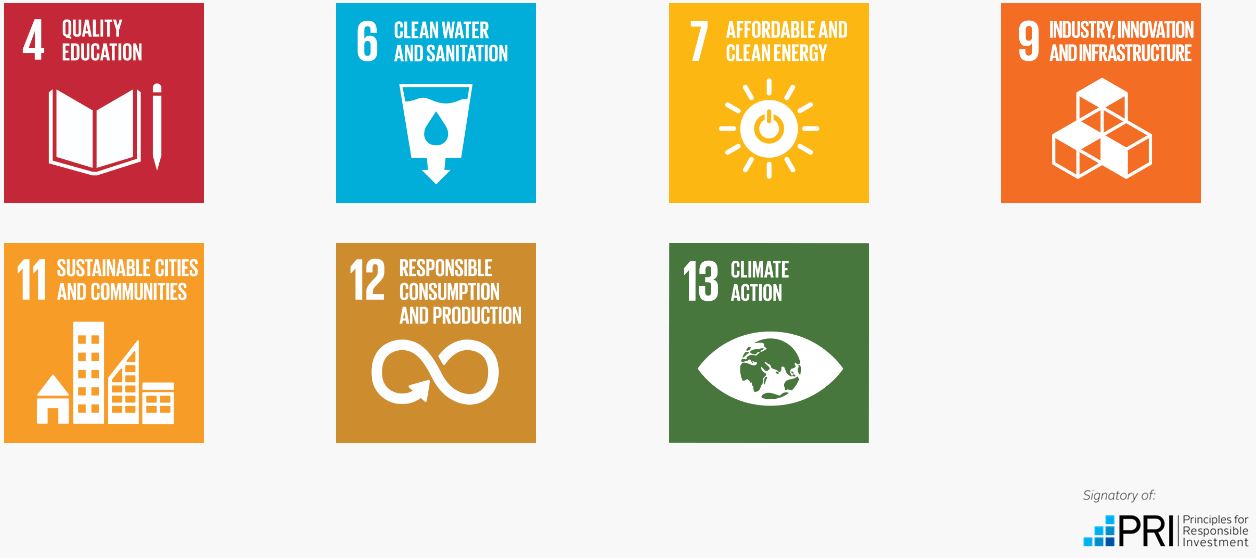 Our strategies are accessible through a variety of investment solutions and seek to achieve positive impacts that align with UN Sustainable Development Goals.